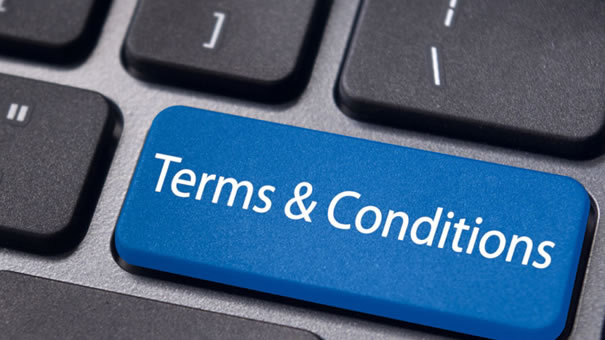 TERMS AND CONDITIONS
Please read these Terms and Conditions carefully. By making a booking or taking part in a paintballing game, you agree to these Terms and Conditions. We may revise these Terms and Conditions from time to time and the current version of the Terms and Conditions will be available on this website.
Camouflage Paintball is organised by (and a trading name for) Powerball Outdoor Activities Ltd, a company registered in England and Wales with company number 08496226 and with its registered office at Unit 1 Eastern Road, Elliott Industrial Park, Aldershot, England, GU12 4TF.All references to "we" or "us" in these Terms and Conditions are references to Powerball Outdoor Activities Ltd. If you need to contact us, please email us at info@camouflage-paintball.com.


1. Bookings are subject to availability.
2. Full payment is required from each player to reserve a place.
3. All bookings made within 7 days of the game date are non-refundable and non-transferable. This does not affect any statutory right to cancel that you may have under the Consumer Contracts Regulations 2013 (a minimum cancelation fee of £20.00 will apply).
4. Players need to complete consent forms prior to playing Camouflage Paintball. Forms are available on site or may be printed direct from our website: http://www.camouflage-paintball.com/Downloads/Downloads.html for completion prior to the event.
5. All players agree to be bound by our playing conditions and safety rules. Any player who does not or is unable to comply with our safety instructions will be excluded from the centre without refund. Children will be excluded from games and sent back to the safe zone and parents will be contacted.
6. We reserve the right to remove anyone from the site if they are being disruptive due to alcohol or otherwise, and game costs will be forfeited.
7. You do not have a valid booking until you make full payment and receive a confirmation email which should be sent to you on the next business day after you make your booking. If you do not receive it within 48 hours, it is your duty to contact us, as we are not responsible for ensuring you have received it.
8. We cannot accept responsibility for any errors in bookings (including any data that you have entered incorrectly) and ask customers to check their booking confirmation and contact us as soon as possible if there are any inaccuracies or discrepancies.
9. All invoice payments are due at the time of booking. No credit terms are available.
10. If any player fails to attend on the booked date, the payment for that player will be forfeited and no refund will be due.
11. Paintballs are in no circumstances transferable to other members of any group.
12. Players are not allowed to use/bring their own paintballs onto the site and any found will be confiscated or destroyed and the relevant player may be asked to leave the site.
13.Players are divided into teams at our discretion with the aim of making the sides as even as possible, and although your requests will be taken into account, our decision is final.
14.Once payments are made, full packages cannot be transferred to any special promotions or offers being run by us at the relevant time.
15.The person who makes the booking will be fully responsible for any outstanding monies that are incurred on the game day.
PLAYERS UNDER 18
15. All players under 18 need to sign a consent form which is countersigned by a parent or guardian. The minimum age requirement in order to participate in our activities is 11 years with signed consent by a parent or guardian. Consent forms are available on site or may be printed direct from our website: http://www.camouflage-paintball.com/Downloads/Downloads.html.
16. All young players need to be made aware they need to comply with game rules. The marshals will stop play if rules are not adhered to - if goggles are removed etc. If necessary, our marshals have the right to exclude players with repeatedly bad behaviour to the safe zone in the absence of parents.
DISCLAIMER OF LIABILITY
18. You acknowledge that you (and, if you are the person who has made the booking, all of your players) are aware of the nature of the game and the risks involved and that each player is physically capable of participating in the paintballing games.  Each player must accept full and complete responsibility for his/her participation in a game.
19. Powerball Outdoor Activities Ltd accepts no responsibility or liability to you or any game player for (a) any personal injury or death arising out of or relating in any way to a game (including in circumstances where we have been made aware of any condition, medical or otherwise, affecting a player), save where caused by our negligence; or (b) any loss or damage to personal property belonging to you or a player.
20. All liability is excluded by Powerball Outdoor Activities Ltd to the fullest extent permitted by law.
PROMOTIONS/OFFERS
21. Offer vouchers cannot be used in conjunction with any other Camouflage Paintball promotion.
22. Failure to adhere to all conditions of use in ALL special offers/ promotions will result in the offer being invalid and FULL charges will be made.
23. All special promotions are strictly valid for a FULL DAY PAINTBALLING only unless otherwise stated.
AMENDMENT POLICY
24. Should you need to change the game date that you have booked, you must contact us as soon as possible (but no less than 7 days prior to the game date) so as to minimise the impact to other game players.
25. If you notify us more than 7 days prior to the game date, we will reschedule to a mutually acceptable alternative activity day (which will not be subject to further rescheduling).  If you notify us less than 7 days prior to the game date, we will not be able to reschedule the game date and no refund will be given.
26. If you don't show up on the booked date, you will lose your package which will not be refundable or transferable.
27. We operate in all weather conditions unless otherwise notified to you.
28. Should it be necessary for us to cancel an activity day due to circumstances beyond our control (including extreme weather conditions, acts of God or Government intervention), in accordance with industry standards on sporting activity bookings and distance selling regulations, once a booking is in place, the right to cancel without penalty ends. We will offer to reschedule to a mutually acceptable alternative activity day, which will not be subject to further rescheduling or we will offer to cancel the booking for a fee of 80% of the per person booking fee or £30.00 per person, whichever is greater, to cover associated costs. 
29. We reserve the right to cancel any activity day/s with as much prior notice as is possible; and change prices and itineraries without notice.
30. Under no circumstances can these Terms and Conditions be modified without the express written permission of the managing director.
DATA PROTECTION
31. We take our data protection responsibilities very seriously and will use all reasonable efforts to keep your and each player's personal data secure and confidential.
32. You understand and agree that we will collect and process your and each player's personal data in line with our Privacy Policy that can be found at click here.
GOVERNING LAW
33. These Terms and Conditions are governed by English law, and any dispute shall be subject to the exclusive jurisdiction of the courts of England and Wales.
WEBSITE TERMS OF USE
34. We endeavour to keep the information on this website up-to-date and correct, but we make no representations or warranties of any kind, express or implied, about the completeness, accuracy, reliability, suitability or availability of this website or any information contained in it.
35. We do not guarantee that this website, or any content on it, will be (a) secure or free from bugs or viruses or (b) always available or uninterrupted. We may suspend or withdraw or restrict the availability of all or any part of our website for business and operational reasons.
36. To the fullest extent permitted by law, we will not be liable to you for any loss or damage, whether in contract, tort (including negligence), breach of statutory duty, or otherwise, even if foreseeable, arising under or in connection with your use of, or inability to use, this website; or your use of or reliance on any content displayed on this website.
37. Unless otherwise specified, the content of this website and all relevant pages are protected by copyright law. This copyright includes, but is not limited to, all images, text, forms and pages found on this website. All rights are reserved. You may not reproduce any of the materials contained on this website in any format without prior consent. If you wish to use any of the materials on this website for republication in any format you must first apply in writing to info@camouflage-paintball.com.
PRIVACY POLICY
To read our full privacy policy click the link below
PRIVACY POLICY