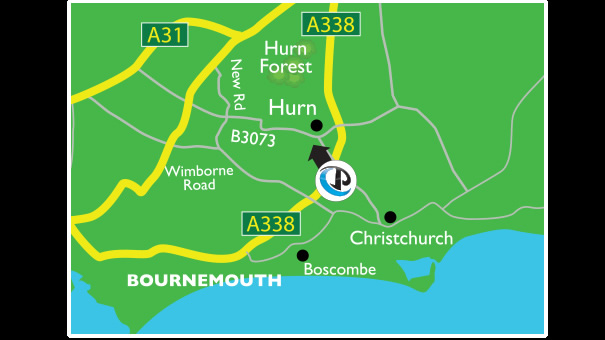 BOURNEMOUTH SITE DIRECTIONS
LOOK AT OUR MAP AND DIRECTIONS BEFORE YOU DRIVE TO OUR SITES. DUE TO THE RURAL NATURE OF THE SITES THE POSTCODE ON YOUR SAT NAV WILL NOT TAKE YOU DIRECTLY TO OUR SITE
MAP OF BOURNEMOUTH DIRECTIONS
BOURNEMOUTH DIRECTIONS
Hurn Court Lane,
Christchurch Road,
Hurn, Christchurch,
Dorset BH23 6BT
We are located off Hurn Court Lane.
Travelling south on the A338, turn left onto the B3073 heading towards Hurn. At the T-junction turn right, over the fly over, and through the traffic lights. The next left is Hurn Court Lane, take this turning, Camouflage is located on the left. If you get to the roundabout you have gone too far.
Site manager contact number, for directions or late arrivals. (Saturday and Sunday 08:00-18:00): 07979 696 377.
Office Tel: 01252 961 520