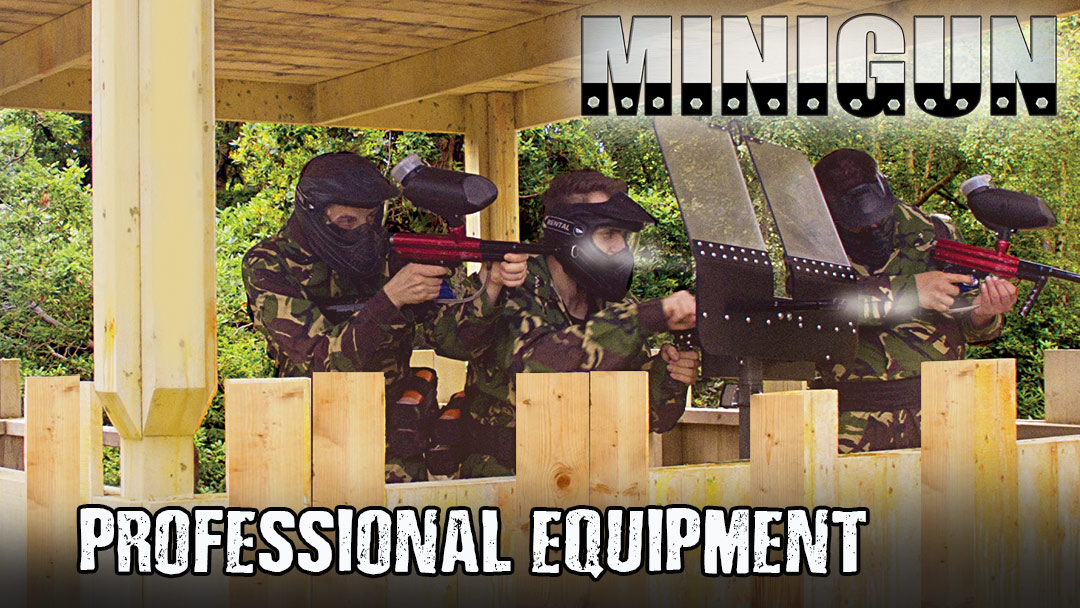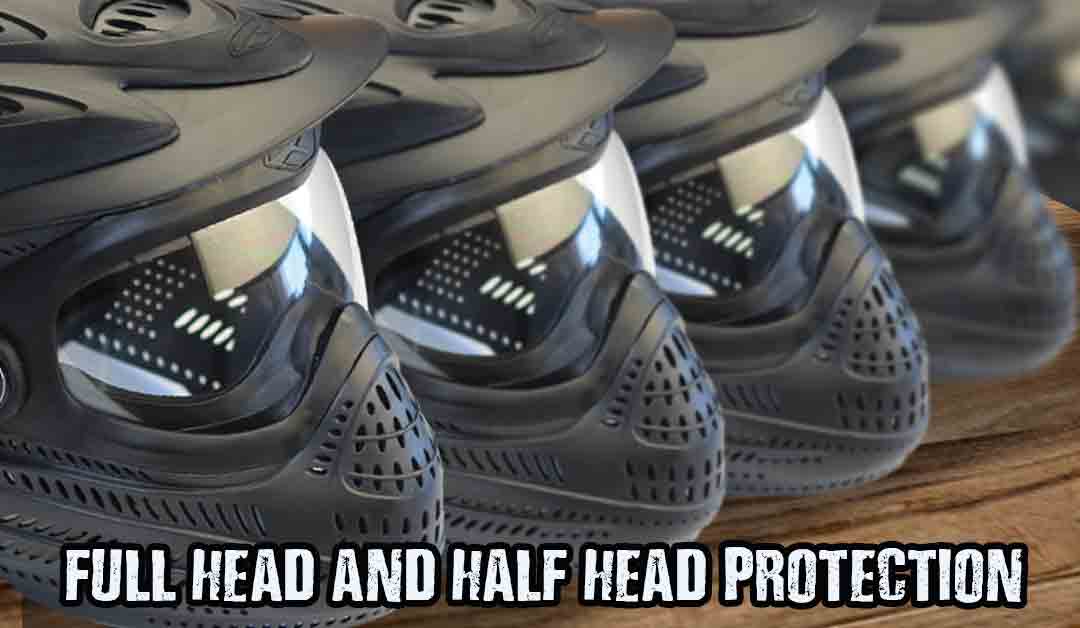 GOGGLES
For your safety and comfort we provide a FULL HEAD and HALF HEAD protection system. Vents at the top and sides, Hygienically cleaned between users. These goggles cover the entire head and give our customers maximum protection with comfort. Each goggle is checked to make sure they are secure and fitted correctly before you enter the game fields.
WATCH OUR VIDEO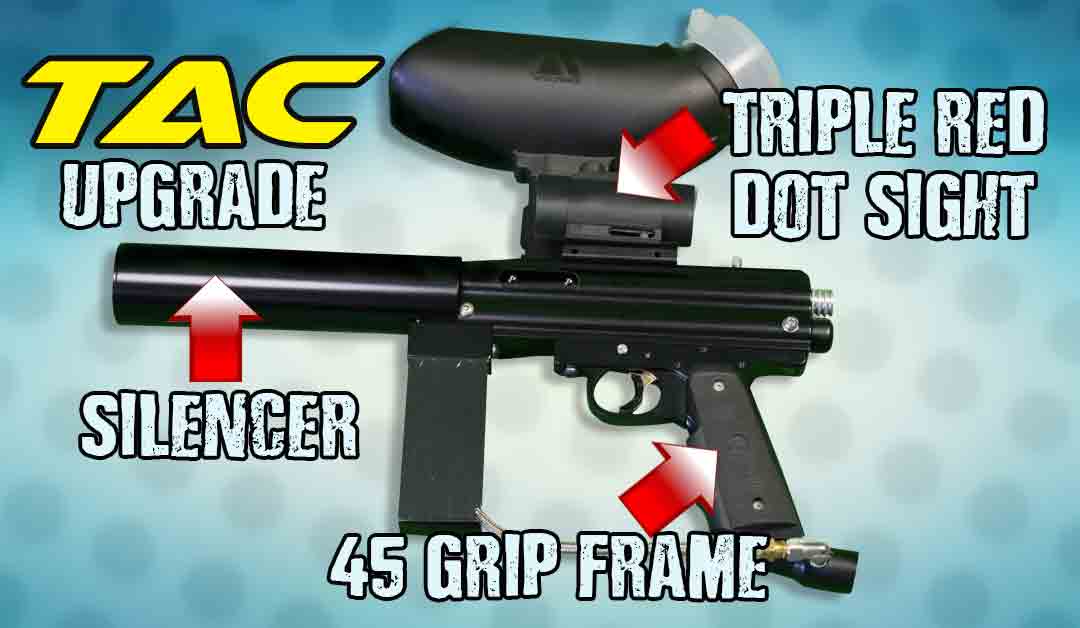 TACtical Inferno
Based in the class-leading Inferno platform, the TACtical Inferno offers a number of features to give you the edge on the field. For covert operations the TACtical Inferno is equipped with a silencer, allowing you to eliminate your opponents without revealing your position. The Tactical Inferno is also equipped with a triple red dot sight and an offset hopper to allow for better target acquisition.

The trigger frame has been upgraded to a 45° trigger block with wraparound grips for greater stability for firing. Lastly a wider trigger shoe has been fitted to improve your contact with the trigger. Whether you want to pick off your opponents from afar or ambush them from up close, the TACtical Inferno is the ultimate upgrade for your game!
WATCH OUR VIDEO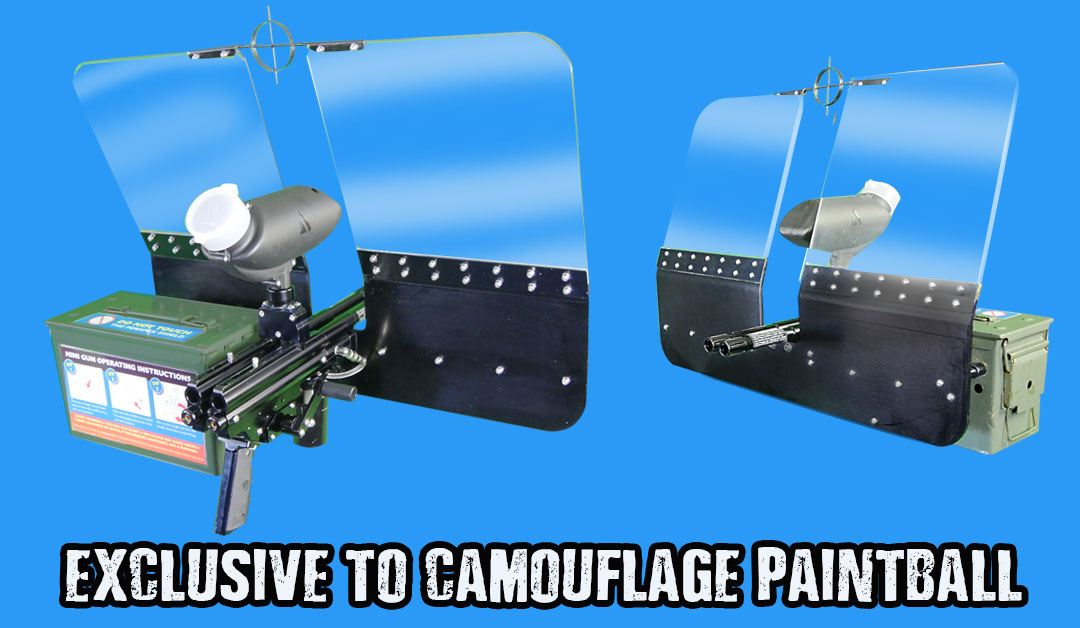 Worlds only Minigun
The Inferno Minigun has twin infernos, giving you double the rate of firepower of a regular inferno. It has a blast shield, which provides protection from incoming fire and it is mounted on a gimble, so you can acquire any target on the field, its free to use just attach your hopper to the gun. it is quick and easy to operate.
WATCH OUR VIDEO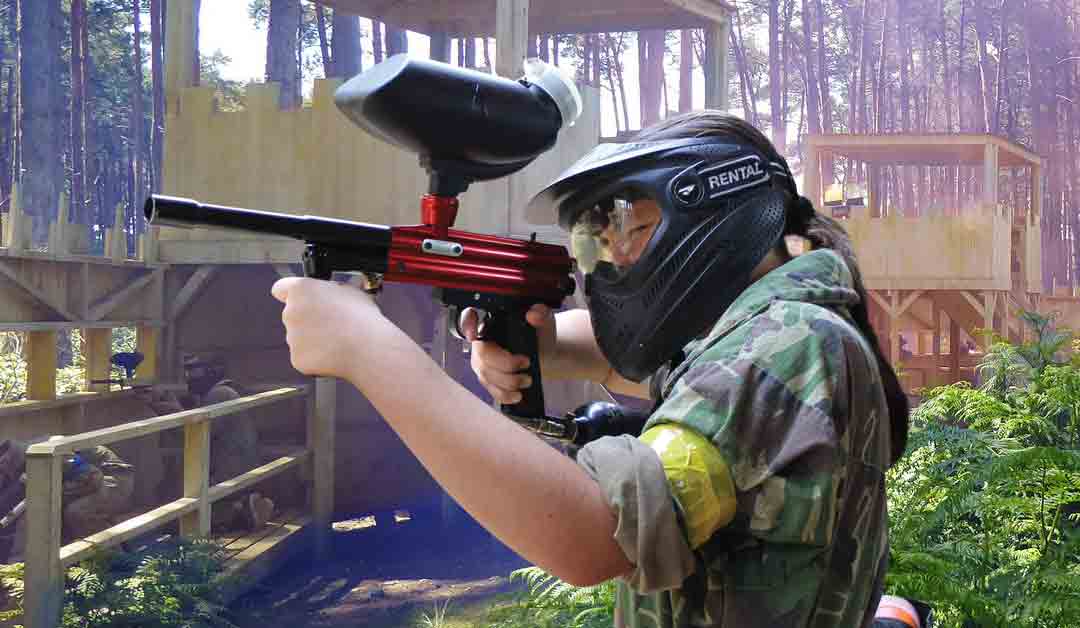 Inferno Marker
Works in all weather conditions. It is light, reliable and can rapid fire with accuracy. The 0.68 caliber inferno is a well constructed rugged marker and will not let you down when it counts. The gun is not only built to last but to perform reliably on the game day, in every game and every ball you fire. It has been thoroughly tested in the harshest weather conditions, no matter summer or winter it will keep performing to the highest standard.
WATCH OUR VIDEO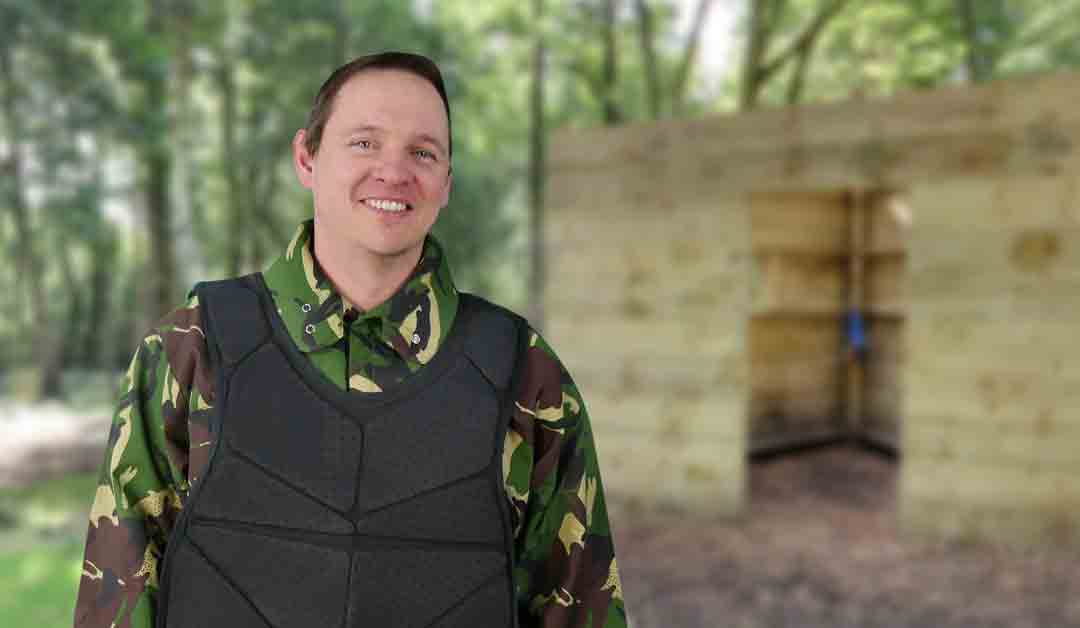 Chest protector
Extra protection for children and adults. The armour is fitted under your overalls to protect from paintball hits. it is light-weight, breathable and one size fits all, best of all it is FREE to use.
WATCH OUR VIDEO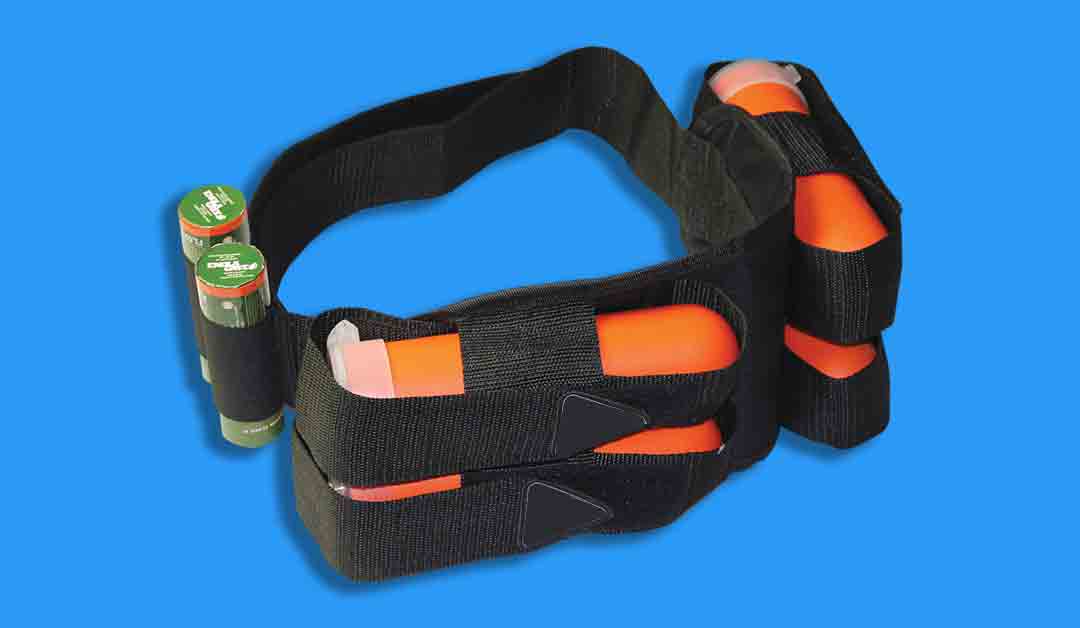 Back Pack
The last thing you want is to run out of paintballs when you get into a firefight. Carry up to 400 extra paintballs with you on the field. The back pack fits around the waist with Velcro to ensure you never run out of paint. Best of all it is FREE to use.
WATCH OUR VIDEO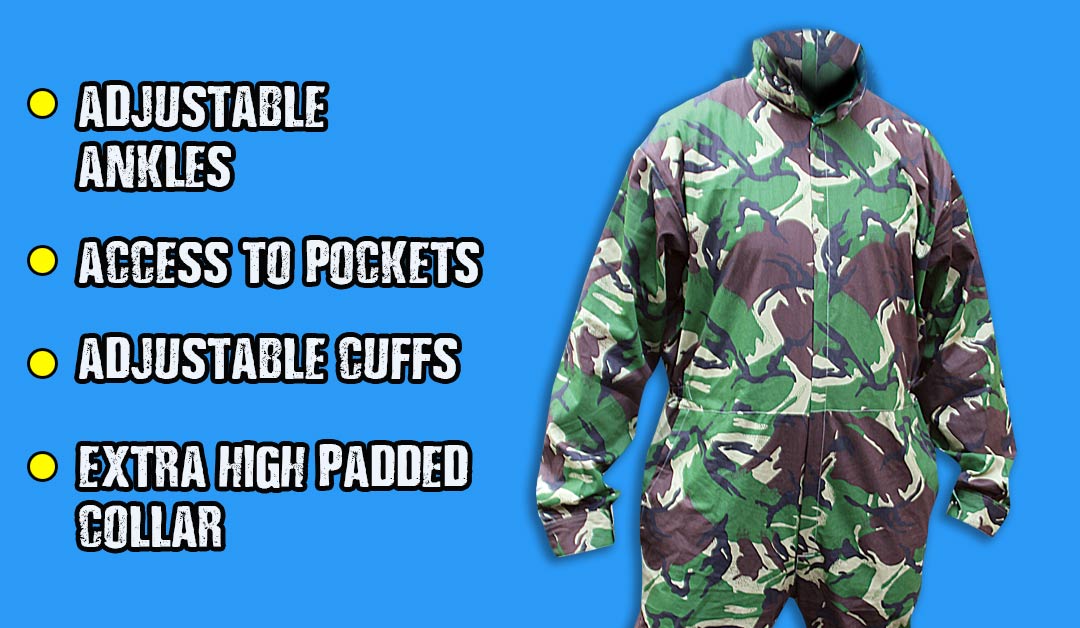 Camo Coveralls
Our Coveralls are always freshly laundered prior to you receiving them. They feature wide ankles that allow you to put them on and take them off without removing your shoes, an extra high padded collar to protect your neck from paintballs and gaps that let you easily reach your pockets underneath.
WATCH OUR VIDEO